Why lost Flight MH370 is such big news

Sunday, 9 March 2014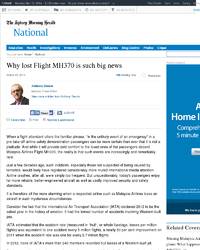 When a flight attendant utters the familiar phrase, ''in the unlikely event of an emergency'' in a pre-take-off airline safety demonstration passengers can be more certain than ever that it is not a platitude. And while it will provide cold comfort to the loved ones of the passengers aboard Malaysia Airlines Flight MH370, the reality is that such events are increasingly and remarkably rare.
 
 
 
 
Source: News Views - on March 8, 2014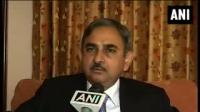 New Delhi, March 08 (ANI): Talking about a Malaysia Airlines flight carrying 227 passengers and 12 crew lost contact with air traffic controllers early on Saturday en route from Kuala Lumpur to Beijing, Aviation expert Harsh Vardhan said that the time gap or the time passed after the incident is a...
You Might Like
Other recent news in
Australia
Twitter
Comments