Spyshots: 2016 Chevy Volt Spied in Detail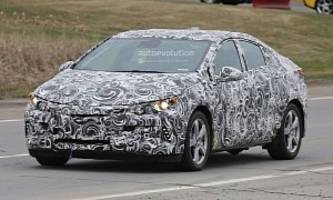 GM is hard at work on the development of a brand new Chevy Volt range-extended electric vehicle and our latest spyshots give us some idea of what to expect. The...
autoevolution 22 hours ago - Automotive

GM reportedly working on a lower-cost Chevy Volt
When it comes to electric vehicles, the Chevrolet Volt is as mainstream a brand as it gets. But despite GM's efforts to make the Volt a top choice among EV...
engadget 1 week ago - Technology