VIDEO: Safety pioneers Volvo invent an inflatable child seat for...
Safety pioneers Volvo have unveiled an inflatable child seat which can be carried around in a rucksack. Children's car seats are historically bulky, awkward to...
Western Morning News 4 days ago - UK

Alfa Romeo Returns To America After 2 Decades With A Gorgeous Little Sports Car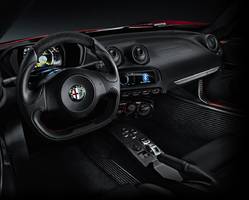 After a two-decade hiatus, Alfa Romeo has returned to the American market with its pocket-sized 4C supercar. To commemorate the occasion, introduced a...
Business Insider 1 week ago - Business

Volvo V60 Polestar first drive review
Volvo V60 Polestar lacks edge, but offers a glimpse of more advanced performance Volvos to come from Polestar On-the-up Volvo has recently unveiled an advanced...
Autocar 1 week ago - Automotive