Bitcoin exchange Mt. Gox loses bid to reorganize as Japanese court investigates CEO liability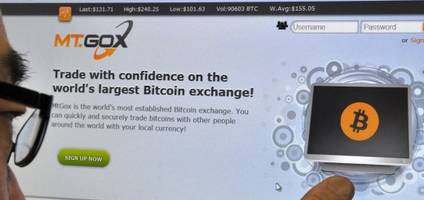 A Japanese court has struck down Mt. Gox's efforts to reorganize its Bitcoin exchange after filing for bankruptcy, USA Today reports. A court administrator...
The Next Web 2 days ago - Internet

Coldwater Creek to close Birmingham store
Women's clothing retailer Coldwater Creek Inc. reportedly plans to file for bankruptcy and liquidate its assets. Sources told Bloomberg that the company has...
bizjournals 4 days ago - Business

Fitch: James River Filing Unlikely to Alter Competitive Terrain
NEW YORK--(BUSINESS WIRE)--The latest bankruptcy filing in the coal industry is not expected to change the competitive landscape as the natural gas revolution...
Business Wire 1 week ago - Press Releases