Apple's $45.6 Billion Second Quarter, by the Numbers
Apple handily beat Wall Street estimates for earnings and revenue in the March quarter. That, combined with the news that Apple would boost its share buyback...
Mashable 6 hours ago - Internet

Apple And Google Have A New Strategy To Make Sure They Have The Best Smartphone Apps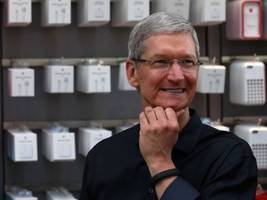 Google and Apple have always been at war over apps, but the conflict is now heating up specifically over video games reports Ian Sherr and Daiuke Wakabayashi of...
Business Insider 3 days ago - Business
Also reported by •The Verge

Google Reportedly Looking for Even More Office Space in New York
Google's presence in the Big Apple is about to get even bigger, according to a new report. The search giant is in talks with various property owners to lease...
Mashable 1 week ago - Internet