Facebook Is Building The Facebook Phone Right In Front Of Our Eyes (FB)


Saturday, 26 May 2012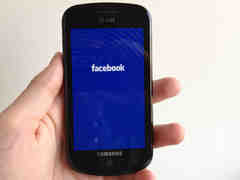 One of the many points of intrigue around Facebook's future centers on the mobile phone market.

It has been reportedly working on a mobile operating system for its own phone since 2010. The original OS was shelved, then a new team came in, and worked on it again.

As of late, the reporting on the phone has died down.

But,...
You Might Like
Other recent news in Business
Twitter
Comments
comments powered by