JOHN MAULDIN: Meanwhile, The Rest Of The Global Economy Is Going South


Saturday, 26 May 2012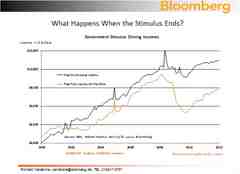 What If California Were Greece?
The Separation of Bank and State
Coming Together or Flying Apart?
Europe in Recession
Meanwhile, Back at the Ranch
A Slowing US Economy
Where's My Quantitative Easing?
Home for a Week! New York and Italy

It is simply hard to tear your eyes away from the slow-motion train wreck that is...
You Might Like
Other recent news in Business
Twitter
Comments
comments powered by