A Beginner's Guide To The NYC Tech Scene


Tuesday, 18 September 2012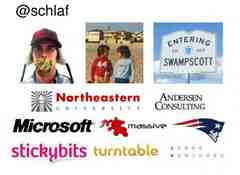 New to the New York tech scene?

Steve Schlafman, a principal at Lerer Ventures, put together a presentation of everything a new tech player needs to know about Silicon Alley.

"I decided to make the guide because I was answering the same questions over and over," Schlafman tells us. "I figured the community could use a...
You Might Like
Other recent news in Business
Twitter
Comments
comments powered by