Six Nations 2014: Scotland make three changes for France
Scott Johnson has recalled captain Kelly Brown to his starting XV as he makes three changes for Scotland's Six Nations clash with France at Murrayfield on...
The Sport Review 4 days ago - Sports

Why it's never too late to keep active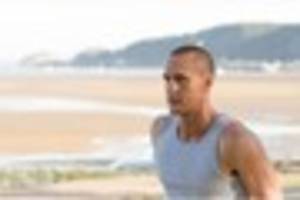 IT is no big news that us Welsh people are an unhealthy lot. More than a quarter of all over-40s are obese. We are also an ageing nation, with around 45 per cent...
Carmarthen Journal 4 days ago - UK

ICYMI: Deploying Apple devices in business and schools just got easier
For your edification (and in consideration of your valuable time) we've rounded up some of the most prominent stories making the rounds this Thursday...
Macworld 1 week ago - Computer Industry