Thursday, 14 November 2013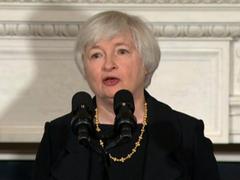 Federal Reserve chairman nominee Janet Yellen testifies in a confirmation hearing before the Senate Banking Committee at 10 AM ET.

The full text of her prepared remarks was released Wednesday, but we could see some fireworks in the Q&A session.

She is not expected to break much new ground with regard to monetary policy,...