Kim Kardashian Is Bangin' While Channeling Audrey Hepburn in Latest Photo Shoot—See the Pic!
This looks very familiar. Kim Kardashian seemingly took some of the Paris spirit with her for a photo shoot today in Miami, where she not only embodies what many...
E! Online 15 hours ago - Entertainment
Also reported by •Huffington Post •PopEater •Just Jared •Celebuzz

Kim Kardashian 'believes the size of her shapely derriere improves her sex appeal'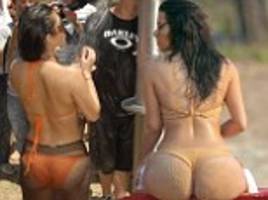 After being pictured looking more bootylicious than ever as she took part in a rather racy photoshoot on the beach in Thailand last month, Kim Kardashian is said...
MailOnline 23 hours ago - Entertainment
Also reported by •PopEater •Just Jared •Huffington Post

Kanye West raps about Kim Kardashian's bum on new song: 'I wanna dip that ass in gold'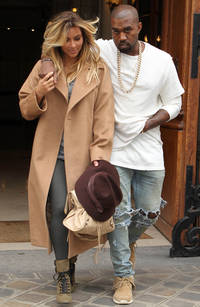 Everyone knows that Kanye West is 14% slightly scary, well hard rapper, and 86% cuddly shnuggle bunny who loves is wife-to-be Kim Kardashian tons and tons. So in...
Sugarscape 3 days ago - Entertainment
Also reported by •Softpedia