Muralitharan to celebrate 42 birthdays tomorrow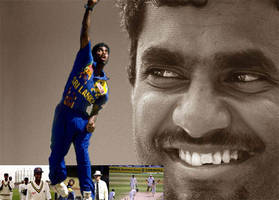 Colombo: Sri Lankan former off-spinner bowler Muttiah Muralitharan is going to celebrate his 42nd birthdays on April 17. Muralitharan was born on April 17, 1972...
The News Tribe 4 days ago - World

Sri Lanka pile up 425, India 28/0 (Tea Report)
Thilan Samaraweera made an unbeaten 137 as Sri Lanka piled up 425 in their first innings against India on the second day of the third cricket Test here...
Sify 5 days ago - India