CBS CEO Leslie Moonves wants to make one thing clear: Cote de Pablo exiting NCIS De Pablo announced her exit earlier this month, one week before the show was scheduled to begin production on its upcoming 11th season. [...] how could CBS lose the leading lady of the No. 1 show on television? "It was purely her decision," Moonves continued. Big Brother's racial controversy is "appalling": Moonves said that he believed that CBS handled the hot-button issue properly, but slammed the offending contestants' behavior. Moonves, who is married to Big Brother host Julie Chen, also admitted that he is still involved in the casting process. Get more CBS news from TCAs What happened to Shawn Ryan's Beverly Hills Cop pilot? Although many TV insiders prognosticated that the TV reboot of the beloved film franchise was a lock during pilot season, Moonves said, We do a lot of pilots and the best get on the air. Apparently, one of those better choices was Hostages, a serialized political assassination thriller that CBS ordered for only 15 episodes. Moonves pointed to the success of Under the Dome's huge summer premiere to once again champion the big-tent reach of network TV. Moonves praised his late-night host when asked about NBC's plan to push first place late-night host Jay Leno out the door again (I heard a rumor that they were going to put him at 10 p.m., Moonves joked.) Moonves said of Letterman, We love having David Letterman. [...] why doesn't CBS' ruthlessness in cutting solid-performing shows in prime time bleed into late night, where Letterman has consistently been the runner-up? "I don't consider David Letterman a failure any way, shape or form," he said. The network is in a carriage-fee dispute with the cable provider, and if an agreement isn't reached by 5 p.m./ET Monday, CBS could go dark in millions of homes.
Source: wochit entertainment - on July 29, 2013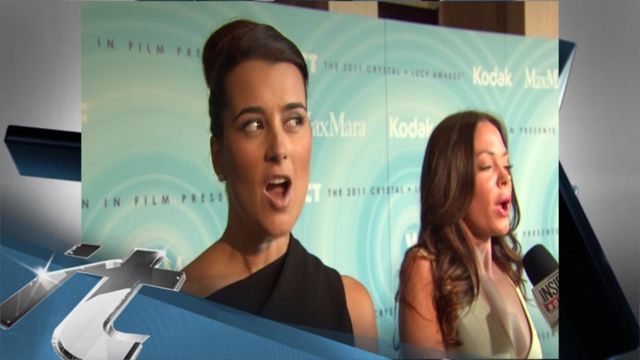 Fans who were crushed by the shocking announcement that NCIS' favorite Cote de Pablo would not be returning to the drama series for season 11 might feel a tad bit better to know that CBS tried ts hardest to get her to stay.
You Might Like
Other recent news in Entertainment
Twitter
Comments
comments powered by