Jennifer Lawrence Fears Kristen Stewart Might Steal Her Man, Nicholas Hoult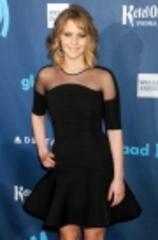 Jennifer Lawrence is back again with her longtime beau Nicholas Hoult, after reconciling on the set of the upcoming "X-Men" movie, allegedly. As per fresh...
Softpedia 5 days ago - Technology
Also reported by •Showbiz Spy

Smutty Tingles for December 06, 2013
I thought that was a poo, not a blunt (Dlisted) January Jones takes her kid to Santa (The Superficial) Sci Fight! (Too Fab) Angelina Jolie's protecting her...
Lainey Gossip 6 days ago - Celebrities