Saturday, 9 November 2013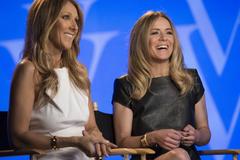 Celine Dion has been the victim of several death hoaxes in recent weeks–saying she was involved in a car accident or plane crash–but the singer recently gave an interview about it.

"Many years ago I [apparently] killed myself in my …

The post Celine Dion Dies? Singer Addresses Death Hoax, Says it Makes Her 'A little mad' appeared first on The Epoch Times.