Downton Abbey Season 4 Episode 1 Recap and Summary [Spoilers]

Monday, 6 January 2014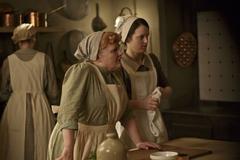 Downton Abbey season 4 premiered with episode 1 on Sunday night: here's a recap and summary [spoiler alert].

The first episode, two hours long, takes place six months after the car crash that killed Matthew Crawley.

Lady Mary "is a …

The post Downton Abbey Season 4 Episode 1 Recap and Summary [Spoilers] appeared first on The Epoch Times.
You Might Like
Other recent news in Entertainment
Twitter
Comments