Facebook falls prey to hackers in latest "sophisticated" cyber attack


Saturday, 16 February 2013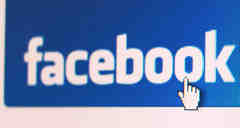 by Stephanie Boyd



Social networking giant Facebook was targeted in a "sophisticated attack" in January, its security team confirmed

SAN FRANCISCO, CA -- Facebook, the world's most popular social networking site, was hacked in January. Using a "sophisticated attack" method, hackers were able to gain access to a developer website and install malware on it.

"Last month, Facebook security discovered that our systems had been targeted in a sophisticated attack," the California-based company said.

"The attack occurred when a handful of employees visited a mobile developer website that was compromised."

Facebook's security team confirmed that users' personal information had not been compromised.

It said the hack was the latest in a series of cyber attacks on several high-profile media companies. Earlier this month, micro-blogging site Twitter was hacked and 250,000 user passwords stolen.
You Might Like
Other recent news in Internet
Twitter
Comments
comments powered by
•More original news reports from One News Page