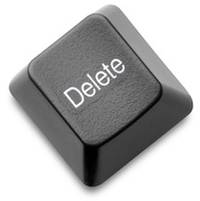 by

Mike Anderson

Internet giant Google has introduced a service allowing Europeans to ask for personal data to be removed from online search results
LONDON, United Kingdom -- Following a recent landmark ruling by the European Court of Justice that European citizens have a "right to be forgotten" by online search engines, Google has introduced a service letting individuals formally request for their personal data to be removed from its search results.
Search engines can be asked to remove results for queries that include their name where those results are "inadequate, irrelevant or no longer relevant, or excessive in relation to the purposes for which they were processed," according to the court order.
"The court's ruling requires Google to make difficult judgments about an individual's right to be forgotten and the public's right to know," a Google spokesman said in a statement emailed to the AFP news agency. Google said it would look at information about "financial scams, professional malpractice, criminal convictions, or public conduct of government officials" while deciding on the merits of each request.
In order to help strike the right balance between freedom of information and people's rights in making these judgments, Google is creating an advisory committee headed by Google chairman Eric Schmidt and general counsel David Drummond. Members of the committee will include Wikipedia founder Jimmy Wales, Oxford Internet Institute ethics professor Luciano Floridi, Leuven University law school director Peggy Valcke, former Spanish data protection agency director Jose Luis Pinar and UN envoy on freedom of expression Frank La Rue.