Swansea City Supporters' Trust global hunt for wall of fame...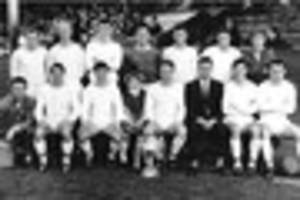 SWANSEA City Supporters' Trust are keen to trace a player from 50 years ago whose name is due to be added to the Robbie James Wall of Fame this...
South Wales Evening Post 16 hours ago - UK

Margot Robbie Plants a Fat Kiss on New Boyfriend Tom Ackerley—See the Sweet Pics!
Love is in the air for this Aussie beauty. The Wolf of Wall Street star Margot Robbie was spotted getting extra close and personal with a young cutie who has...
E! Online 5 days ago - Entertainment