NASA to make announcement on astrobiology finding


Thursday, 2 December 2010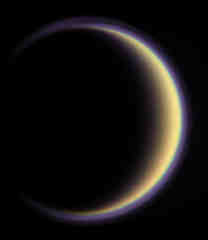 by Stephanie Boyd



NASA has scheduled a news conference for Thursday (2pm EST, 7pm GMT) to "discuss an astrobiology finding that will impact the search for evidence of extraterrestrial life". Further details on the subject of the news conference have been embargoed. The vague nature of the announcement, its subject surrounding extraterrestrial life and also the list of conference participants has led to the NASA announcement creating a wave of excitement amongst bloggers across the internet.

The NASA announcement lists the news conference participants as follows:

- Mary Voytek, director, Astrobiology Program, NASA Headquarters, Washington
- Felisa Wolfe-Simon, NASA astrobiology research fellow, U.S. Geological Survey, Menlo Park, Calif.
- Pamela Conrad, astrobiologist, NASA's Goddard Space Flight Center, Greenbelt, Md.
- Steven Benner, distinguished fellow, Foundation for Applied Molecular Evolution, Gainesville, Fla.
- James Elser, professor, Arizona State University, Tempe

It defines Astrobiology ss the study of the origin, evolution, distribution and future of life in the universe.

Science bloggers are awaiting the NASA news conference in excitement, speculating that it may be related to a discovery on Mars or one of Saturn's moons, Titan or Rhea.

NASA will broadcast the news conference live on NASA Television and on its website.

To view the NASA news conference live, follow this link to view streaming NASA TV online after 2pm EST / 5pm GMT.
Source: Agence France-Presse - on December 2, 2010
NASA's announcement on Thursday of radical new bacteria that survive by incorporating arsenic instead of phosphorus into its DNA has shifted what scientists consider necessary for life to exist.Duration: 00:49
You Might Like
Other recent news in Science
Twitter
Comments
comments powered by
•More original news reports from One News Page