IPL-7 to begin in UAE tomorrow
15 Apr 2014Seventh season of Indian Premier League, IPL-7 gets underway in UAE tomorrow. Eight participating teams, Rajasthan Royals, Chennai Super Kings,...
All India Radio 1 day ago - Sports

IPL: Supreme Court to hear BCCI petition
New Delhi, Apr 9 : In a significant move, the Supreme Court on Wednesday agreed to hear the Board of Control for Cricket in India (BCCI)'s petition to get a copy...
newKerala.com 6 days ago - Sports

IPL: Not just a game: Delhi Daredevils opener Vijay is hungry for victory with new franchise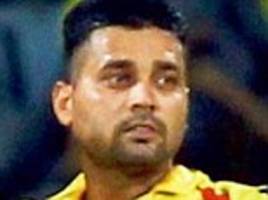 Murali Vijay's name had become synonymous with Chennai Super Kings (CSK) after he spent the last six years with the franchise. But the opener is now a Delhi...
MailOnline India 1 week ago - India