NBA Trade Rumors 2014: Knicks, Pistons, Cavs, Sixers, Lakers, Suns

Monday, 3 February 2014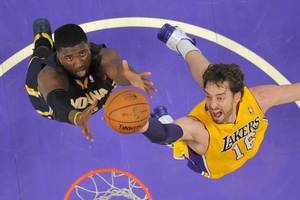 The NBA trade rumors in early 2014 are still rampant leading up to the February 20 trade deadline.

Let's check out some of the latest rumors.

-The Phoenix Suns are exploring acquiring Pau Gasol of the Los Angeles Lakers, reported …

The post NBA Trade Rumors 2014: Knicks, Pistons, Cavs, Sixers, Lakers, Suns appeared first on The Epoch Times.
You Might Like
Other recent news in Sports
Twitter
Comments