NBA News, Rumors 2014: Knicks, Cavs, Grizzlies, Hornets, Suns, Timberwolves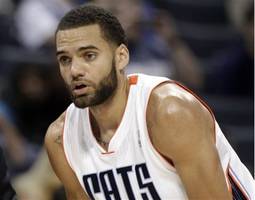 NBA training camps are starting and the news and rumors have been ramping up. Check out the latest buzz below. *Anthony back for 'unfinished business'...
Epoch Times 3 days ago - Sports

Cleveland Cavaliers Rumors, Trade News: LeBron James, Kevin Love, Kyrie Irving Have First Practice
INDEPENDENCE, Ohio (AP) — All-Stars LeBron James, Kevin Love and Kyrie Irving were on the court together for the first time as the Cleveland Cavaliers opened...
Epoch Times 4 days ago - Sports