NBA Trade Rumors: Rajon Rondo From Celtics to OKC Thunder?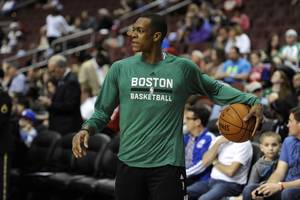 The latest trade rumors for Boston Celtics guard Rajon Rondo has him going to Oklahoma City. Rondo is in the final year of his contract and, after the Kevin...
Epoch Times 3 days ago - Sports

Cleveland Cavaliers Roster, Rumors, and Trade News: Projected 2014-15 Starting Lineup, and Latest Updates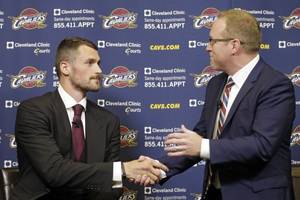 NBA training camps will start soon and Cleveland Cavaliers fans are wondering what to expect in the upcoming season. The starting lineup is partially set,...
Epoch Times 3 days ago - Sports
Also reported by •Christian Post

NBA News, Rumors 2014: Heat, Spurs, Mavericks, Cavaliers, Lakers, Hawks, Pelicans, Team USA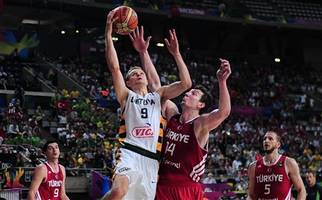 The NBA news and rumors keep coming this offseason. Check out the latest buzz below. *Battle for Zoran Dragic Heats Up* A number of teams have jumped...
Epoch Times 1 week ago - US