New iPhone 5 set to be lighter, thinner, brighter thanks to new technology - industry rumours


Saturday, 21 April 2012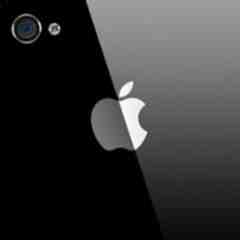 by Alice Monroe



Reports are surfacing that the new iPhone 5 may use new technology and a material called "Liquidmetal" - which should result in a thinner, lighter and brighter iPhone model

A new material, "Liquidmetal", described as an alloy with twice the strength of titatnium and the processing efficiency of plastics, is set to be utilised in Apple's forthcoming new iPhone model, the iPhone 5.

The use of Liquidmetal has been rumoured on websites in Korea, where some of the iPhone components are manufactured.

The release date for the iPhone 5 is rumoured to be in October, somewhat later than industry followers had expected initially. This is reportedly due to supply delays of new-generation radio chips manufactured by Qualcomm Inc.

Another technological advance expected to be seen in the new iPhone 5 model is the use of so-called "in-cell multi-touch technology".

This technology combines the TFT LCD display with the touch user interface in a single layer - rather than the touch layer being separate on top of the display layer. Combining the two functions into just one layer should mean the new iPhone 5 could be thinner, lighter and have a brighter display than its predecessor models.

Nothing, of course, is set in stone - even the name of the next iPhone, which could just be the "The New iPhone". We will all need to await official announcements from Apple itself.
You Might Like
Other recent news in Technology
Twitter
Comments
comments powered by
•More original news reports from One News Page