Facebook's IPO Expected To Blow Google's Out Of The Water - Will Be The Largest VC Backed IPO Ever By 4X


Wednesday, 16 May 2012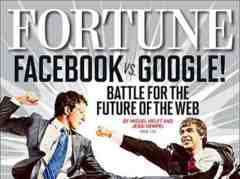 Dow Jones says Facebook is expected to smash three IPO records when it goes public.

Google holds the current record for the largest IPO by a venture backed company which was valued at $24.6 billion in 2004.

Facebook is expected to exceed that by about four times.

Thanks in part to Instagram, Facebook is also the "most...
You Might Like
Other recent news in Technology
Twitter
Comments
comments powered by