Get the address right with Email Checker Basic


Thursday, 20 September 2012

You've found what you think is an email address for a friend, or colleague -- but is it really valid? If you don't want to send an email to find out (or you're checking so many addresses that simply isn't practical), then another option is to use a tool such as Email Checker Basic to verify the address directly with the server. The program is small, portable and adware-free, so is very simple to try: just download the 198KB archive, unzip it and you're ready to go. In operation it's not exactly any more difficult. Enter the email address you'd like to… [Continue Reading]
Recent related news

15 Apps For Your iPhone That Are Better Than The Ones Apple Made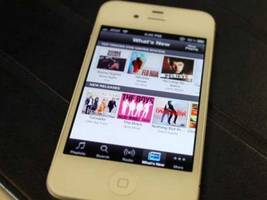 Your iPhone comes with a bunch of standard apps right out of the box. But since the App Store launched in 2008, developers have found ways to improve on the...
Business Insider 2 days ago - Business

Parking Mad; Posh Pawn; Protecting Our Parents TV review
You can't help but get pee'd off with the parking politics of this documentary Mainly Ps today: parking, posh pawn and protecting our parents. Parking subject...
guardian.co.uk 6 days ago - UK
You Might Like
Other recent news in Technology
Twitter
Comments
comments powered by