Venture Capitalist Fred Wilson Just Did The Hardest And Smartest Thing Any Investor Can Do


Tuesday, 1 January 2013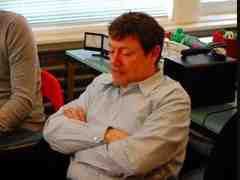 Venture capitalist Fred Wilson, of Union Square Ventures, has helped his firm post some of the best returns in the entire VC industry over the past five years.

The firm's performance has been nothing short of spectacular, and Fred Wilson's reputation has justifiably soared.

And yet, in 2012, even though USV had some amazing...
You Might Like
Other recent news in Technology
Twitter
Comments
comments powered by