'Bachelor' and 'Bachelorette' former contestants now engaged: report
Marcus Grodd didn't win Andi Dorfman's heart on "The Bachelorette," but he did apparently woo another bachelorette - one who was also turned down by "Bachelor"...
NY Daily News 14 hours ago - Entertainment

Juan Pablo Galavis Cheats On Nikki Ferrell With D-List Celebrity?!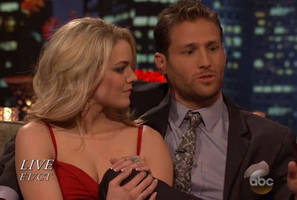 Juan Pablo Galavis is shooting down rumors that him and Nikki Ferrell called it quits. Galavis, who chose Ferrell on season 18 of The Bachelor but declined to...
Rumorfix 1 week ago - Celebrities