Last Chance to Send Your Name to Mars!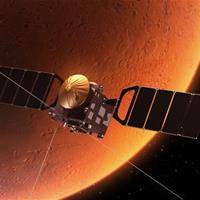 If you've concluded that a one-way ticket to Mars isn't for you, there's a tamer alternative: Send your name to Mars instead. Today's the last day to sign up...
Newser 17 hours ago - Science
Also reported by •USATODAY.com

NASA finishes building its Mars-bound Orion spacecraft
Humanity is one step closer to reaching Mars. NASA finished up its Orion Spacecraft Thursday, and it's preparing for a test flight on Dec. 4 When Orion...
Mashable 23 hours ago - Internet