Talking Angela App: Game Warning E-mail is a Hoax

Monday, 17 February 2014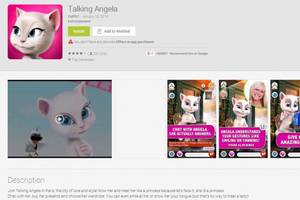 A chain letter of an app called "Talking Angela"–a game for Android and iOS devices–is merely scaremongering.

The letter again went viral over the weekend of Feb. 16.

It reads: "I cant even in words say what I just found …

The post Talking Angela App: Game Warning E-mail is a Hoax appeared first on The Epoch Times.
You Might Like
Other recent news in Technology
Twitter
Comments