Wovidz, Fiziibooiks Are Phishing Facebook Websites; Don't Use Them


Monday, 17 March 2014

The websites www.Wovidz .com and www.fiziibooiks .com are designed to trick Facebook users into giving up their usernames and passwords.

Scammers post fake messages with links that sometimes go viral and when users click on them, they are directed to …

The post Wovidz, Fiziibooiks Are Phishing Facebook Websites; Don't Use Them appeared first on The Epoch Times.
Source: Wochit Tech - on March 27, 2014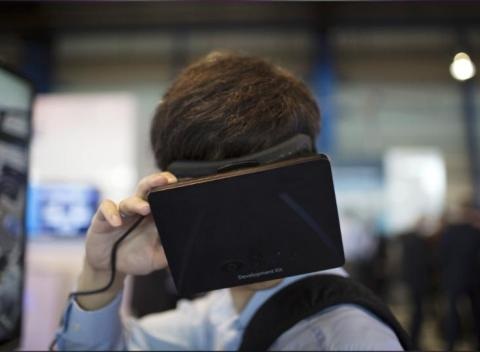 Facebook is making a $2 billion bet that a virtual-reality headset will one day become the center of its users' social lives. The world's largest social network yesterday said it is buying Oculus VR, pushing into wearable hardware for the first time, and stepping into a race with Google. Oculus,...
Recent related news

OkCupid admits that it experiments on users, just like Facebook

Facebook received a lot of backlash when news came out that it had manipulated users' news feeds in order to experiment on them, and today OkCupid is...
The Verge 2 days ago - Technology

Businesses Are Missing Out On This One Valuable Social Media Platform
Businesses have a lot of options when it comes to social media. Twitter, Facebook, Google +, LinkedIn and Pinterest, just to name a few. And, for the most part,...
Forbes.com 1 week ago - Front Page
You Might Like
Other recent news in Technology
Twitter
Comments
Load Comments