Driver Falls 80ft Off Cliff, Survives with Just Broken Arm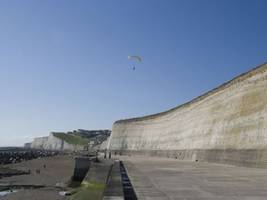 A motorist miraculously escaped with just a broken arm after plunging more than 80ft off a cliff in southern England. The 33-year-old, who has not been named,...
Breitbart 1 week ago - US

A self-driving car for $4,000? College student says it can be done
Most self-driving cars are either the stuff of dreams or the stuff of dream budgets (often costing nearly a hundred thousand dollars for conversion kits). This...
Christian Science Monitor 1 week ago - Front Page