Rupert Murdoch "unfit" to run global media company, British Members of Parliament find


Tuesday, 1 May 2012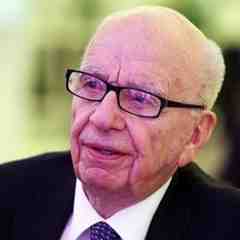 by Stephanie Boyd



Members of the British Parliament investigating phone hacking allegations within News Corporation have determined that Rupert Murdoch is unfit to run a major international company

LONDON, United Kingdom -- A committee of the British Parliament investigating the phone-hacking allegations at the now defunct News of the World tabloid newspaper have concluded that owner Rupert Murdoch is not fit to run a global media company.

The investigation concluded with a scathing report on Tuesday which declared Rupert Murdoch "not a fit person to exercise the stewardship of a major international company", after finding that the 81-year-old media mogul had "turned a blind eye and exhibited wilful blindness" to what was going at his newspaper.

Responding to the findings, News Corporation made a statement saying that it "acknowledges significant wrongdoing at News of the World and apologizes to everyone whose privacy was invaded."

The damning report could prompt British regulators to force Rupert Murdoch to sell his controlling stake in British Sky Broadcasting, a significant part of his media empire.

The report also found three senior executives at News Corporation guilty of misleading Parliament about how widespread the practice of phone hacking was within the organisation.

The committee said it was now up to the House of Commons to decide on what "punishment should be imposed" on those it says are guilty of contempt.

"It is effectively lying to Parliament," committee chairman John Whittingdale said. "Parliament at the end of the day is the supreme court of the land. It is a very serious matter."
Source: IBTimes.com - on May 1, 2012

British Sky Broadcasting shares rose in London trading despite a damning report from British Members of Parlament labelling the owner of News Corp, media baron Rupert Murdoch, as \"not a fit person to exercise the stewardship of a major international
You Might Like
Other recent news in UK
Twitter
Comments
comments powered by
•More original news reports from One News Page