French prisoners doing the Harlem Shake launches probe (videos)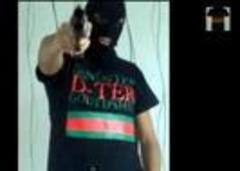 Just when you thought the whole Harlem Shake craze was over, videos have appeared on YouTube. One of them shows French prison inmates enthusiastically doing the...
Digital Journal 4 days ago - World

Epic Mashup Features 2013's Hottest Songs
'Tis the season for year-end mashups. Pop Danthology is leading the pack with a video that crams in 68 of this year's Billboard chart-toppers. The nearly...
Mashable 1 week ago - Internet