FLASH POLL: New York GOP Insiders Say Romney Can Overcome


Friday, 21 September 2012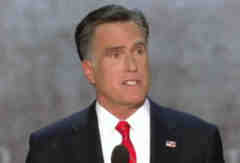 Half Hollow Hills, NY --

Republicans in one of the nation's biggest Democratic strongholds have one thing to tell Mitt Romney after the rash of bad publicity he's garnered over his secretly taped "47 percent" remarks.

It ain't over yet.

The majority of Republican insiders in New York polled by Patch this week said the...
You Might Like
Other recent news in US
Twitter
Comments
comments powered by