Is There a Tire Slasher in Broomall?


Monday, 24 September 2012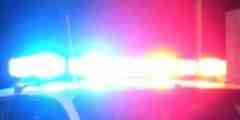 Marple Newtown, PA --

BROOMALL–The Marple Township Police Department received three separate incident reports involving slashed tires that occurred on Sept. 6 on North New Ardmore and Anthony avenues in Broomall.

Since then, police have received several more incident reports involving additional vehicles' tires slashed...
You Might Like
Other recent news in US
Twitter
Comments
comments powered by