Heading Out to Watch the Marathon? What You Need to Know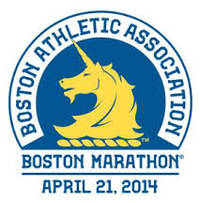 Patch Foxborough, MA -- The city of Boston and town of Hopkinton are asking fans and spectators of this year's Boston Marathon for their cooperation to...
Patch 3 days ago - US
Also reported by •Mashable

Earnings Primer: What's on Deck for Celgene, AbbVie, and Gilead
Here's what you need to know about Celgene (CELG), AbbVie (ABBV), and Gilead (GILD) before they report their first quarter earnings later this month.
Motley Fool 4 days ago - Markets

Five things you need to know today, and this not a Barbie doll, it's a real-life woman
Good morning, Cincinnati! It's 25 degrees as I type this. I don't know what else to say.  Here are the five most important things you need to know today. Flat...
bizjournals 5 days ago - Business
Also reported by •Business Insider