Updated: Altadena Woman Arrested for Fatal Stabbing of Husband


Sunday, 21 October 2012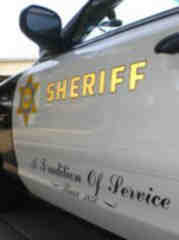 Altadena, CA --

*Update: *The arrested woman is Breta Durham, 55, of Altadena, according to Lt. Angela Shepherd of the Los Angeles County Sheriff's Department.

*Original: *A 55-year-old Altadena woman was arrested Saturday on suspicion of fatally stabbing her husband.

The 47-year-old man was found stabbed in front of an...
You Might Like
Other recent news in US
Twitter
Comments
comments powered by