Fight! Fight! Fight!
Did you know that every tiny thing that ever happens in the tech world speaks volumes? Well, it's true. Take a look. "Samsung Sticks It to Apple With...
Macworld 17 hours ago - Computer Industry

Record Store Day 2014: share your photos of your favourites
Show us your favourite local record shop and tell us why you shop there Check out Saturday's Guardian Guide, for a full rundown of this year's Record Store...
guardian.co.uk 5 days ago - UK
Also reported by •KansasCity.com •Patch

Patterson History Project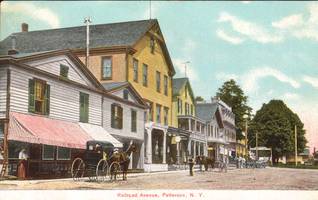 Patch Southeast-Brewster, NY -- When: April 16, 2014 Time: 7:00 PM-8:00 PM Location: Patterson Library 1167 Route 311 Patterson, NY Did you grow up in...
Patch 1 week ago - US