Fulton Enters Final Week of Early Voting - Current Voting Numbers


Tuesday, 30 October 2012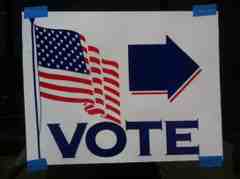 Cascade, GA --

Nov. 6 is Election Day, but many voters in Fulton County have already cast their ballots.

You can still vote early through Friday, Nov. 2. Remember to bring your photo ID:

*Fulton County residents*, Monday-Friday, 7 a.m.-7 p.m.*:*
· Adamsville Recreational Center (3201 Martin Luther King Jr. Dr. SW,...
You Might Like
Other recent news in US
Twitter
Comments
comments powered by