Police name elderly man killed in crash near Pukekohe
An elderly man who died after crashing his car into a tree in Auckland two days ago has been identified as Robert Nikora, 74, of Papatoetoe.
Newstalk ZB 9 hours ago - Asia-Pacific
Also reported by •Western Morning News •SeattlePI.com •Kent and Sussex Courier •BBC News •The Age

Newborn released from hospital after crash that killed father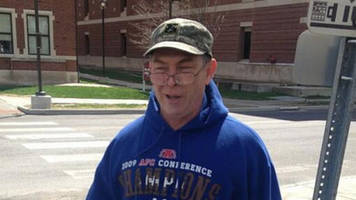 The newborn daughter of a man killed in a Madison County crash will head home today. John Keefe, the baby's grandfather, had tears of joy in his eyes as he...
WTHR 4 days ago - US

Man killed when snowmobile hits moose
LEGACEVILLE, N.B. – A collision between a snowmobile and a moose has claimed the life of a young New Brunswick man. The crash happened early Saturday on a...
metronews 6 days ago - World
Also reported by •BBC News •The Age