Marin Law Enforcement Plans Holiday Crackdown on Drunken Driving


Thursday, 13 December 2012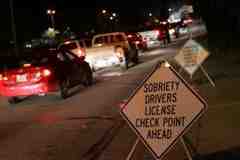 San Rafael, CA --

Marin law enforcement agencies will be out in full force for the holidays with DUI checkpoints and increased patrols.

Marin sheriff's deputies, as well as local police departments and the California Highway Patrol will be deploying officers for Christmas and New Years
weekends. The enforcement crackdown...
Other recent news in US
Twitter