Troopers issue report on fatal Fla. day care crash
State troopers say that when a car crashed into a central Florida day care, it slammed through the playroom where it hit three children — killing one of them...
Miami Herald 7 hours ago - US
Also reported by •SignonSanDiego •Click Orlando

Essex Regiment Way crash: Family of four fighting for their lives...
A FAMILY of four including two young girls aged three and 18 months are fighting for their lives after a head on crash on Essex Regiment Way this afternoon. The...
Essex Chronicle 4 days ago - UK

Police name woman who died in Southwell crash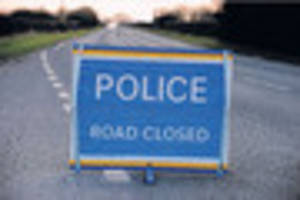 Police have named an elderly woman who died following a crash in Southwell. The collision happened in Oxton Road just before 3.15pm on Saturday, April 5, and...
Nottingham Post 1 week ago - UK
Also reported by •Walsall Advertiser