Mercer Island Thrift Shop to Open on Sundays


Thursday, 3 January 2013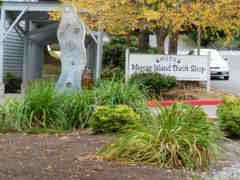 Patch Mercer Island, WA --

Beginning January 6, the Mercer Island Thrift Shop (MITS) will be open for business on Sundays.

"Extending the hours of the Thrift Shop to include Sundays is something residents have asked about for years," says Youth and Family Services (YFS) Director Cynthia Goodwin. Goodwin notes that opening...
You Might Like
Other recent news in US
Twitter
Comments
comments powered by