Minimizing Their Carbon Footprint with Style


Monday, 7 January 2013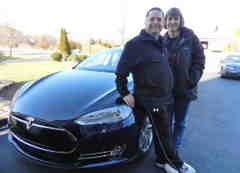 Patch Hillsborough, NJ --

During their New Year's party, More Road residents Louis and Nadine Sapirman were getting ready to welcome the new year when they got a surprise: a new Tesla S coupe was delivered to their driveway in time for a midnight test.

The car—the innovative vehicle designed from the get-go as an electric...
Source: E Now - on January 11, 2013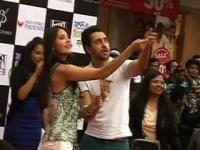 Mumbai, January 11 (ANI): Matru and Bijlee of Matru ki Bijlee ka Mndola were recently spotted celebrating Sakranti and flying kites with fans in Mumbai.Actors Imran and Anushka are leaving no stones unturned for the promotion of their film and so they were even seen performing a scene on the demand...
Recent related news

Greene Concepts, Inc. Embarks on Grand Opening and Launch of InkWay USA Synergy Distributor Program to Coincide With Earth Day
NEW YORK, NY--(Marketwired - Apr 16, 2014) - Greene Concepts, Inc. (OTC Pink: LKEN) (PINKSHEETS: LKEN) CEO, Lenny Greene, announces today that the company will...
Marketwired 3 days ago - Press Releases

CONWED Publishes Global Sustainability Report 2014
Conwed makes progress in achieving sustainability goals. Minneapolis, MN (PRWEB) April 15, 2014 Conwed, the leading plastic netting manufacturer in the...
PRWeb 3 days ago - Press Releases

Should We Ditch the "Green Economy"?
Faced with public pressure to lower their carbon footprint, and the high cost of setting up sustainable energy supplies, businesses and governments now have a...
Forbes.com 1 week ago - Front Page
You Might Like
Other recent news in US
Twitter
Comments
comments powered by