Former Owner of Clams Casino Opening Grill Across From GW Bridge


Thursday, 24 January 2013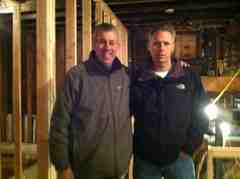 Patch New Milford, NJ --

Fort Lee's own dynamic duo--Donald Beena Sposa and his business partner Joe Kerr--are opening the GW Grill on Hudson Terrace inside the site that once housed the old Tom Swifts.

"I always wanted to come back to Fort Lee," Sposa told Patch. "Joe and I were just looking for the right location--and...
You Might Like
Other recent news in US
Twitter
Comments
comments powered by