Police In Search of Missing 14-Year-Old, Last Seen at UDHS


Monday, 28 January 2013

Patch Plymouth-Whitemarsh, PA --

Philadelphia Police are searching for Destiny Chase-Shim, 14, of Upper Darby. The teen was last seen on Friday, entering Upper Dublin High School.

According to a story on MyFoxPhilly.com, Shim was dropped off by her father at Upper Dublin High School on just before 10 a.m. Friday. She was...
Recent related news

Cops Searching for Missing Man Last Seen in East Meadow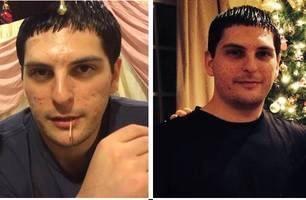 Patch Long Beach, NY -- Police seek public's help in finding man last seen April 7.
Patch 2 days ago - US
Also reported by •Exeter Express and Echo •North Devon Journal
You Might Like
Other recent news in US
Twitter
Comments
comments powered by