Most and Least Expensive Homes on the Market in Barrow: Feb. 12, 2013


Tuesday, 12 February 2013

Patch Barrow, GA --

These homes are listed on AOL Real Estate.

· *Home at 701 Bluff Road in Statham* — Listed for $885,000. Built in 2004. Five bedrooms and six baths inside 6,300 square feet on 1.6 acres.
· *Home at 212 Rainey Brooke Drive in Winder* — Listed for $38,000. Built in 1997. Three bedrooms and two baths...
Source: Business edition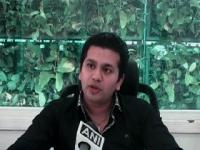 Surat, February 13 (ANI): Surat in the western Indian state of Gujarat is home to India's biggest man-made fibre industry.And traders there are feeling the heat from China and other Asian countries. A 5 to 16.9% extra duty imposed on imported yarn makes their products more expensive.This has had...
Recent related news
HOUSE OF THE DAY: At $35 Million, The Most Expensive Home In New Jersey Is Perfect For Horse Lovers

A 20,000-square-foot mansion in Colts Neck, N.J. is listed for $34,999,000, which makes it the most expensive home currently on the market in New...




Business Insider 6 hours ago - Business

Also reported by •Independent •bizjournals


Workplace Wellness: Comparison Reveals Least Expensive Smoking Cessation Method

In response to a recently-published Ohio State University study that found a smoker costs their employer and estimated $5,816 extra per year, health coaching...




PRWeb 21 hours ago - Press Releases





You Can Still Eat Healthy For An Average Of $1.50 More A Day

*April Flowers for redOrbit.com - Your Universe Online* A new study from the Harvard School of Public Health (HSPH) demonstrates that the healthiest diets...




redOrbit 23 hours ago - Health





Ben Bradshaw: Forcing councils to sell off homes 'is madness'

This is Exeter -- Idyllic rural and coastal towns in Devon and Cornwall could be picked clean of council housing after George Osborne said expensive social...




This is 1 day ago - UK




You Might Like
Other recent news in US
Twitter
Comments