The Deluxe Depot Diner To Open in Downtown Framingham


Tuesday, 12 March 2013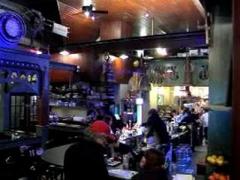 Patch Framingham, MA --

After successfully opening two diners in Newton and Watertown, restaurateur Don Levy is ready to open his third in Framingham.  

The Phantom Gourmet said Levy turned an old train station depot into one of the "coolest" restaurants in Newton. (Watch the attached video.) He now wants to do the same...
You Might Like
Other recent news in US
Twitter
Comments
comments powered by