Big changes to Kansas gun laws could be on the way


Friday, 15 March 2013

Wichita, Kansas -- Kansas lawmakers are considering significant changes for Kansas gun laws. There is one bill that has just passed the House of Representatives that could allow teachers to carry guns into the classroom. Response has been swift.

"But I'm just not convinced that is the way to go," says Connie Dietz.

Dietz is a member of the Wichita USD 259 School Board. Dietz says she has not had a chance to review the potential law, nor is she speaking for other board members. But, she has some immediate concerns and says lawmakers should come up with more money for schools to make things safer for kids.

"We need secure entrances to all our schools and we do not have that at all the schools right now," says Dietz. "At this particular moment I'm not one hundred percent convinced that arming people who work in schools is the right way to go. There may be data out there that will prove me wrong at which case, then, I'll change my mind. But, no. I'm just not convinced that is the way to go."

Some lawmakers who worked on adding amendments to the bill, say more thought could have gone into the process before the bill passed through the house on Thursday.

"This... also lets school districts allow certain people to carry a concealed weapon around students," says Democrat John Wilson of Lawrence.

Wilson added an amendment to what is called The Personal and Family Protection Act, or House BIll 2055.

"Yet when it came to my amendment as to whether or not we want to allow guns in the capital, where there are pages from junior high and families touring... visitors to the capital, in addition to lawmakers and staff, there was almost no discussion," says Wilson. "And that, honestly, was kind of alarming to me and surprised me. Because I'm not sure my colleagues really thought through some of the security."

The Personal and Family Protection Act would also allow concealed weapons to be carried into all public buildings. Individual entities could opt out of allowing concealed weapons. However, if they opt out, each entity in charge of the building would have to have "security checkpoints" like you see at some schools and county and state buildings.

College campuses, mental health facility and hospitals would be exempt for four years.
Source: KSNW NBC 3 - on March 15, 2013

Kansas House members passed a bill that would allow local school districts to okay teachers to carry weapons. Senate would still have to approve before it becomes law.
Recent related news

HBO to Stream Its Content on Amazon Prime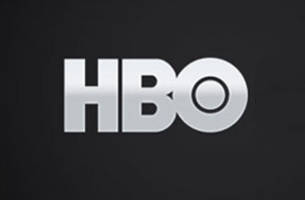 Just as the Supreme Court was considering the case of Aereo, the service that circumvents broadcast laws in order to stream over-the-air content to viewers'...
Mediaite 1 day ago - Entertainment

This Is Aereo, An App That Has TV Networks So Scared They're Suing It All The Way To The Supreme Court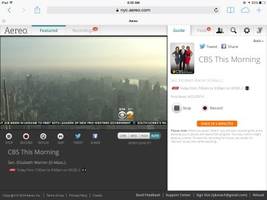 Aereo, a service that lets you stream live broadcast networks like NBC, CBS, and ABC, is the focus of a big Supreme Court case today that could determine the...
Business Insider 2 days ago - Business

5 little words that could change America's gun culture: Neil Macdonald
The weekend killing spree in Kansas City by a hate-fuelled white supremacist with a history of gun offences shows both the hypocrisy of U.S. gun laws and the...
CBC.ca 1 week ago - Front Page
You Might Like
Other recent news in US
Twitter
Comments
comments powered by