'Breaking Bad' Script Stolen from Star Bryan Cranston's Car


Monday, 25 March 2013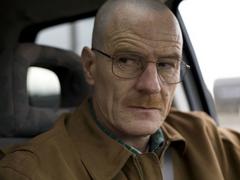 A script from the final season of AMC's Breaking Bad was stolen earlier this month and remains missing.

Show star Bryan Cranston filed a report on March 1 that someone smashed his car window and snatched his shoulder bag containing an iPad and a script from the critically acclaimed television show. KOAT Albuquerque reported the incident, saying a tip leaked to an employee of Cranston's led to the suspect being caught. That isn't the end of the story, though.



The Bernalillo County Sheriff's Office said the script hasn't been recovered and the investigation is ongoing.



The AMC series, set to air the second half of the show's fifth and final season this summer, stars Cranston as a chemistry teacher who starts selling meth after being diagnosed with inoperable cancer.
Source: Newsy.com

Actor Bryan Cranston's car was broken into in December. A man has been arrested for the alleged burglary but the 'Breaking Bad' script is missing.
Recent related news

Zach Galifianakis in Final Negotiations to Join Owen Wilson in Relativity Heist Comedy (Exclusive)
Zach Galifianakis is in final negotiations to star opposite Owen Wilson in Relativity's Untitled Armored Car Project, which was formerly titled "Loomis...
The Wrap 1 week ago - US

Police appeal in search for Gary Lineker's mum's stolen car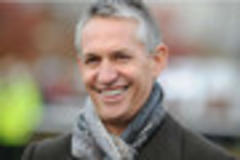 This is Leicestershire -- Police have appealed for help tracing Gary Lineker's mum's stolen car. The former Leicester City star announced on Twitter at the...
This is 1 week ago - UK
You Might Like
Other recent news in US
Twitter
Comments